Pick-Up Your Shoeboxes at Church Starting Sunday, October 17, 2021
Drop-Off Deadline: Sunday, November 21 | 10:00AM
Can't Build a Box In-Person this Year ... Build It Digitally!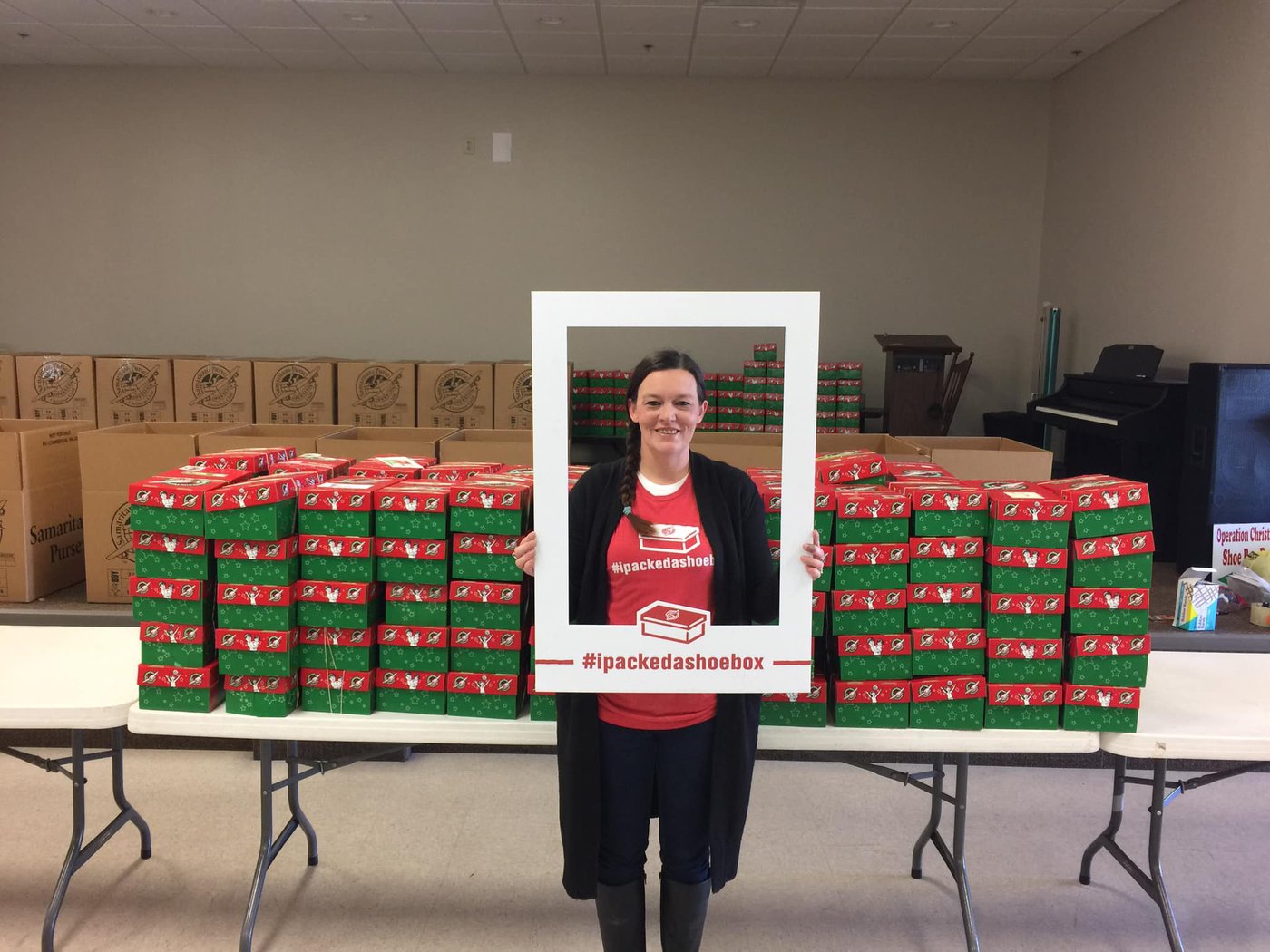 Stedman PHC has been participating in the Operation Christmas Child (OCC) Shoebox Drive for nearly a decade. OCC is a project of Samaritan's Purse International Relief.
Hi, I am Kasie Clevidence, OCC Coordinator for Stedman PHC. Feel free to watch the embedded videos and read below for more information on OCC. Also, feel free to contact me, Kasie Clevidence, if you need more information on the Christmas Shoebox Drive at Stedman PHC.
Since 1993, more than 178 million children in more than 150 countries have received an Operation Christmas Child shoebox. The project delivers not only the joy of what, for many kids, is their first gift ever, but also gives them a tangible expression of God's love. Tens of thousands of volunteers from local churches around the world partner to present the Gospel of Jesus Christ at festive outreach events where children are surprised with these shoebox gifts.
Thank you for participating this year and showing God's love in a tangible way to children in need around the world.
Kasie Clevidence
OCC Coordinator for Stedman PHC
Planning to Build Your OCC Shoebox In-Person & Bring It to Stedman PHC?
Want to Know More about OCC During the Pandemic?